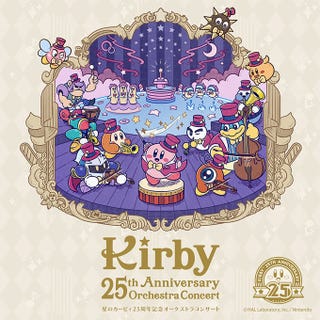 I didn't see this posted elsewhere, but it looks like another of Nintendo's series is getting the orchestra treatment!
From Anime News Network:
"The Tokyo concert will take place at Bunkamura Orchard Hall in Shibuya on April 16 with the Tokyo Philharmonic Orchestra. There will be both an afternoon and evening concert that day. The Osaka concert will take place at the Orix Theater on June 18 with the Osaka Symphony Orchestra. Ticket prices range from 7,500 yen to 12,000 yen. The higher end tickets are designed with special artwork and also come with memorial goods.

Tickets are on sale until January 9. A copy of Kirby: Planet Robobot (Hoshi no Kirby: Robo Planet) original soundtrack will be distributed to ticket buyers via lottery. The soundtrack is a deluxe two-disc set with 97 tracks, original illustrations, and a leaflet with staff comments."
Now when can I get the Amiibo version of this?

Source: Anime News Network